Rick Rayfield
    I believe adult leaders in Scouting provide role models to Scouts, and we offer continuity and perspective to leadership of the Pack and Troop.  Adult leaders without sons in Scouting enjoy working with youth, and have a level view of all Scouts.  We cement the ideals and joys of Scouting as life-long values.  Among the Scout leaders I can shout out  (among many) are Newt Lundquist (SM), Pete Kleinpaste (CE), Harlan Wolfe (Silver Beaver), Paul Hanlon (Lodge Advisor),  and Terry Ellis (SM). Here in Vermont I can shout out leaders Gordon Moulton, Gary Bombard, Rick Lee, George Schenk, Becky Robinson, and  Ann Marie Harmon.
Eagle Scout 1968, Troop 68, Princeton, Illinois
Summer Camp Staff 1968 (Aquatics), 1969 (Staff cook),  Two Rivers Council, Illinois
Camp Chin-Be-Gota in Birnamwood, Wisconsin (& Chief Shabbona Wilderness Camp in Lakewood)
Order of the Arrow- Vigil Honor 1969; Lodge Chief, Order of the Arrow 1970  (Dowanhowee)
Assistant Scoutmaster, then Scoutmaster,  1972-1986, Troop 599, Chicago, Illinois
Summer Camp & High Adventure Scoutmaster 1973-1986, Owasippe Scout Reservation
Committee Chair,  Troop 700, 1987-1993, Waitsfield, Vermont
Cubmaster/Committee Chair, Cub Pack 798,  2010-2016, Waitsfield, Vermont
Scoutmaster,  2015-2016, Troop 700, Waitsfield, Vermont
In 2010, I was recruited by Cubmaster of Cub Scout Pack 798 AnnMarie Harmon and shared Pack leadership with her until January 2016, swapping roles of Cubmaster and Committee Chair as needed.
In winter and spring, 2015,  Boy Scout Troop 700 was not been able to find any other applicants for Scoutmaster.  So I volunteered, but assured Cub Scout Pack 798 that I would continue my commitment there.  AnnMarie and I continued swapping the duties of Committee Chair and Cubmaster.
I felt the Troop 700 Committee should make an informed decision in part based on my Scouting experience.  So I posted this Scouting resume.  The Scouts and their families might also be interested in my qualifications as a life-long Scouter and outdoorsman.
In Sept 2015 I started transition into the position of Scoutmaster for Troop 700. The two most recent Scoutmasters have mentored a number of Eagle Scouts, two of them having their Eagle Scout ceremonies last fall.  The Troop restarted its outdoor program with me, including hiking and rebuilding primitive shelters in the Green Mountain National Forest, five Sundays at the Bridge Resort swimming pool for swimming and lifesaving merit badges,  and winter camping in  January 2016.
 In late January 2016 I received a letter from the Green Mountain Council that the National Membership office had rejected my renewed application. I am no longer affiliated with Cub Pack 798 or Troop 700.  The Boy Scouts will not say on what basis they have declared me ineligible.  Word of mouth is that  my nasty 1993 divorce is the problem. They will not say why it did not come up when I became a Cub Scout leader in 2010, nor when I took numerous leadership trainings.  It is possible false documents have been sent to them, as they have been sent anonymously to local schools where I am known and continue to volunteer.   The BSA says there is no appeal.
As a college professor teaching human sexuality, and with my wife- an MD specializing in psychiatry,  and mother of our two daughters and stepmother to my other two daughters-  I have been very aware of child sexual abuse potentials and the damage such abuse produces.  I have led unit Youth Protection Training for adult leaders effectively because of my training and experience.  So it is ironic that the BSA has shunned me based on undisclosed reasons, and without recourse to appeal.  45 years after Scouting handled abuse fairly and wisely, it has stumbled badly.
My love and appreciation for Scouting in my life and the life of my community and nation and the world, is tempered by this unfair treatment.  I have continued, and will continue to support and assist Scouting where I feel the relationship is "loyal",  "friendly" , "courteous", and "kind".  In the past year, since my rejection, I have helped behind the scenes.  Notably  I facilitated the housing of  equipment and meeting space for the Pack and Troop in the Masonic Lodge where I am the building manager and Chaplain, while my church was undergoing renovations.  They can kick me out of Scouting, but they cannot kick the Scout out of me.
In 2018, I accepted an email invitation to attend the Troop 599 annual gathering.   I was told by downtown Chicago Council Headquarters that this Troop 599 could not be the Troop I served as Scoutmaster for 13 years, as the current current Scoutmaster had been there "forever".   I also knew that the Temple Sinai building in which we had met had been torn-down and replaced with condominiums.
To my delight, the Scoutmaster "forever" was Craig Truitt, who was a notable Scout in the Troop when I was there, now meeting down the street from my old college residence.
My Scouting Trail  _________———-"""""""

Cub Scouts 1960-1962

, Princeton, Illinois,
Bobcat, Wolf, Bear, Lion
Boy Scout Troop 68,  1963-1968 Princeton, Illinois
Starved Rock Council,  now W D Boyce Council
Five years summer camp
Totem pole carved from phone pole still in fire ring.
Tenderfoot through Life,  PL, ASPL, SPL
Eagle Scout (Merit Badge list)
Order of the Arrow: Ordeal & Brotherhood, Nee-Shook Lodge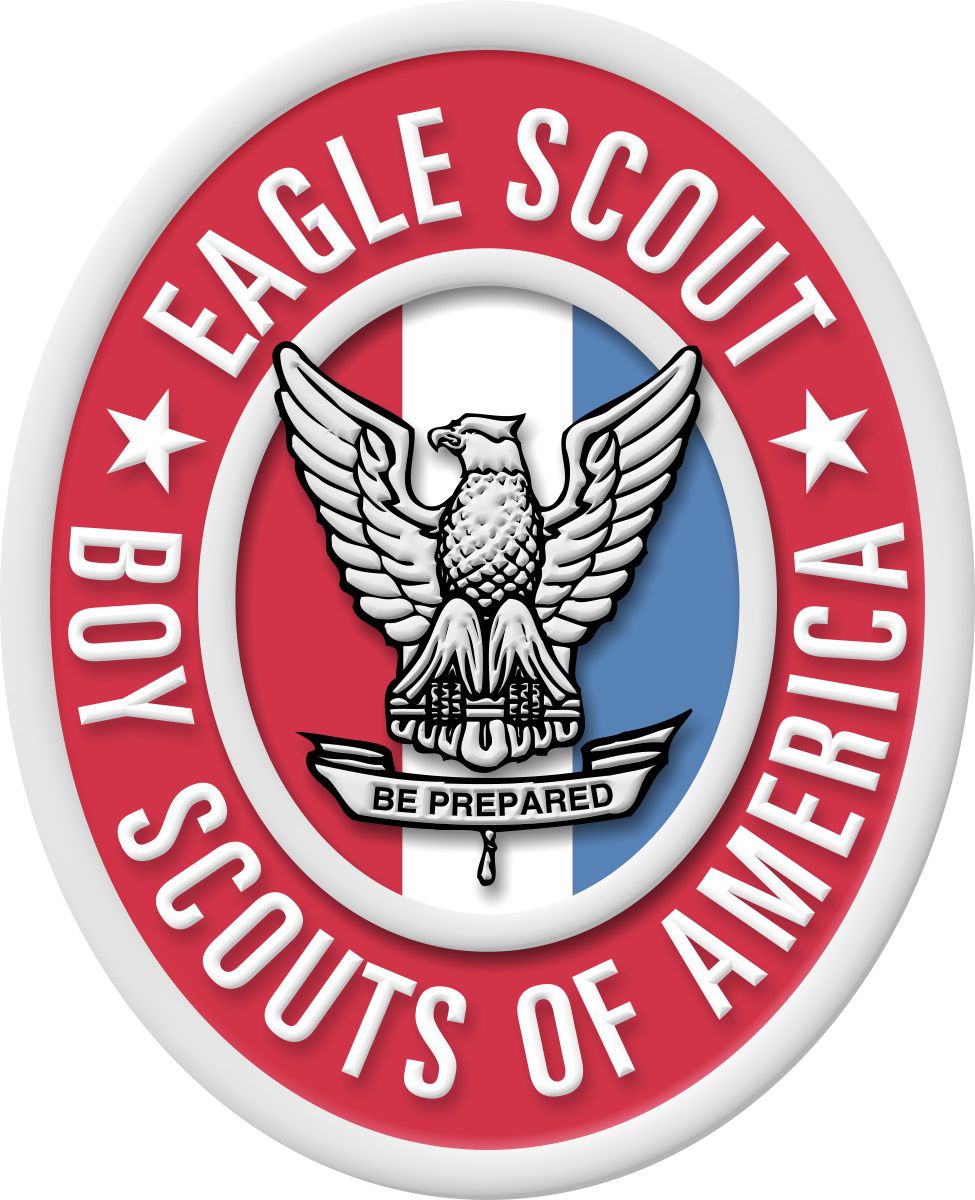 Boy Scout Troop 13, 1969-1970  St Charles Illinois
JASM
Two Rivers Council, now Three Fires Council



Camp Chin Be Gota Camp Staff, Birnamwood, Wisconsin
Aquatics  Staff 1968-  teaching swimming, lifesaving, rowing, canoeing,
Scout Lifeguard instructor
Camp Staff cook, 1969,
OA Summer Lodge Chief,
OA Vigil Honor,  1969, Kishagamie Lodge, now Lowaneu Allanque  Lodge
Order of the Arrow- Kishagamie #106 Chapter Chief (1969) and Lodge Chief (1970)
Outstanding Eagle Scout, State of Illinois, American Legion (1969)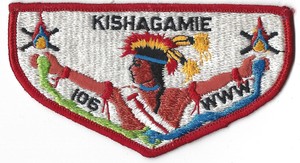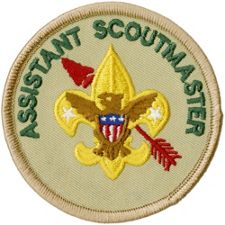 Boy Scout Troop 599,  1972-1986 Chicago, Illinois
Assistant Scoutmaster 1972-1978,
Scoutmaster 1978-1986
Summer Scoutmaster (Owasippe Scout Reservation) 1973-1986
One week each year traditional Scout Camp
One week Pack and Paddle for 1st Class Scouts
Owasippe had dining hall, hot pack, and trail food systems. Did them all.
Troop 599 is an Inner city Scout Troop. One of my Scouts is now the Scoutmaster.
Monthly hiking and camping and bicycling trips, some urban, some rural.
1979-1984 High Adventure backpacking, canoe, and bike camping trips for
.                   1st Class and above Scouts. (And full week at Owasippe as well for all.)
1983- Troop pedaled to 220 miles for a week at Owasippe. Then 300 miles home.
1984-  Troop bicycle camping trip in UP of Michigan, Canada, and Wisconsin, 450 miles.
 Fall Camping Troop 599- 1974- Kiwanis Park?  SM Terry Ellis (blue hat) &  ASM Roger Humphries (beard)-  photo by ASM Rick Rayfield

Boy Scout Troop 700,  1987-1993 & 2015-2016 Waitsfield Vermont,
Chairman, Troop Committee. 1987-1993
Scoutmaster, September 2015 to January 2016

Cub Scout Pack 798, 2010-2016 Waitsfield, Vermont
Pack Committee Chair,  then Cubmaster,  then Committee Chair again,
roles shared with AnnMarie Harmon.
Related Outdoor Activities:
… Bicycle Camping
Solo loop around Lakes Michigan & Huron bicycle camping, 1400 miles in 14 days  in 1973


Bikecentennial Tour Leader in 1976 for 1000+ miles. Oregon to Montana
Bikecentennial (now Adventure Cycling) again in 1978.  Montana to Wyoming.
including four inches of snow while we slept near Little Bighorn on August 13th.
Pedaled from Chicago to Cleveland for Phi Gamma Delta leadership training,
Pedaled solo 400 mile bicycle trip  in 48 hours return from Cleveland to Chicago.
Side-by-Side Tandem (Sociable) I have a side-by-side tandem bicycle for fun.
I contributed the chapter titled "How to Avoid Bike Muggers" to  Bicycling Magazine and the book Bicycle Commuting.
… I played varsity tennis in high school, and varsity soccer from 1970 to 1973 at the University of Chicago.  Recently I returned to the tennis courts with my wife.
…  My daughters- Sophie played varsity tennis at Harwood Union, Murilla played goalkeeper for Principia College Varsity soccer. Miranda has been on the podium at the Vermont State Gymnastics Championships.
I grew up with family ski trips in the Midwest and Colorado, and skied through college and grad school all over the West,
…    I am a certified PADI SCUBA diver.  I have windsurfed in Lake Michigan, Lake, Champlain, and the Atlantic Ocean. |

I completed Red Cross WSI in 1987, and co-directed summer swimming instruction for the Warren Town Recreation Committee,  and winter swimming instruction for the Warren School and the Fayston School over seasons.

I  taught downhill skiing six years for the Fayston School Winter Sports program, and |

taught swimming for Fayston School  and Warren School for five years.
    Home-Building  I cut the lumber myself for the first section of my home.  I have done my own carpentry, concrete, plumbing, electrical, gas, roofing, tile, and masonry. (see Our House) My wife and I own 28 acres of woods in Fayston with about 10,000 trees and a hand-built gazebo with a wood-fired hot tub down in the lower section.     We have twenty-foot skylights in my bedroom, living room, and workshop, so we have natural light in my home, and can watch the stars and moon go by at night.  I have an eight inch Schmidt-Cassegrain telescope at the top of my four story silo, but I prefer looking at the night sky with naked eye or binoculars.
.


My canoe is a 1993 16 foot Mad River Explorer.  The wooden kayak I built with hand tools, and used for a Sugarbush Triathlon, died and is buried in my front yard.  My family paddles each summer to the cabin on our island in Northern Wisconsin, where I try to swim across the lake twice each day.

…
Fayston Elementary School Nature Program  For over 25 years I have taught nature and ecology as a parent volunteer at Fayston School's ELF and Four Winds Nature program.  In the most recent science testing (NECAP), Fayston ranked in the top ten schools in New England.
Cooking  As a Second Class Scout, at a camporee, my five layer chocolate cake cooked in a Dutch oven of my own design was completely eaten by the judges.  As Camp Staff Cook in 1969,  I cooked over 1000 chickens with gallons of butter on  a big outdoor grill for six weeks of departing Scouts and their families.
…  In 2014, I baked 88 loaves of bread in over night for Thanksgiving baskets at the Food Shelf. (Usually just 72 or 80 loaves.)  I bake twice weekly for the MRV Food Shelf.  I bake monthly for Community Suppers.  I have baked for Bread and Puppet, Taste of the Valley, Valley Arts, Boy Scout Merit Badge Seminars, monthly church communion, annual meetings, town meeting lunches, and funeral receptions. I bake indoors mostly, not outdoors. Still baking can be an exploration, like meditation,  of our inner world's relation to the  challenges of the Creation around us, whether man-made or Nature. It is also kitchen chemistry.  I am investigating whether wild yeast from my Vermont woods is present in my sourdough starter.
Teaching experience–
see My Teaching page for my three decades of University teaching at Roosevelt University, Norwich University, Trinity College (VT), and St Joseph College/University (CT).
Also Fayston Elementary School classes on bicycle repair and bicycle physics,
And Four Winds (formerly VINS ELF) at Fayston School, for twenty-five plus years, as a parent volunteer,
And Red Cross Swimming for Warren Recreation (summers at Blueberry Lake),
Warren School, and Fayston School, and skiing at Fayston School
Troop 700   Outdoor Activities-  Scoutmaster for Four Months-   Sept.2015 – January, 2016
Hiked  Burnt Rock  October
Hiked in and rebuilt Scouts' shelters in Green Mountain National Forest in Granville, November
Five Sunday evening swimming/lifesaving classes at the Bridges, November
Overnight in primitive shelters, snow, 20-30 degrees,  January 16, Green Mountain National Forest
(I wove a stick ceiling to support a tarp in the lower branches of a large pine on a dry hillside,  and slept with my head out under the snowy clouds, with no condensation, and hence a warm dry sleeping bag. )
From the Order of the Arrow Broken Arrow Ceremony
Oh, Great Master,
Hear us in our prayer this evening,
A final Tribute to our Brother.
He who loved the haunts of nature,
Loved the moonlight on the water,
Loved the sunshine on the meadow,
Loved the shadow of the forest,
Loved the rushing of great rivers,
Loved the thunder of the mountains,
And all of nature in its splendor,
Found in nature his duty to man,
And pledged himself to cheerful service,
Serving his Master and the man.
Rest brother, we've known you well indeed
And now in peace you'll sleep.
You've done your work and done it well
So none of us need weep.
In Scouting we will miss your smile
And your friendly handclasp
But your Master will guide your steps aright
And point the way for you.
So may it be.
Dowanhowee- (Singing Voice)  Rick Rayfield